Hotel Introduction
Situated on 40 hectares of lovely lush valley, this resort offers an assortment of amenities for everybody. During the day take pleausre in the on-site services or tour the surrounding locations.The blue sky, ocean white sand, sunshine, all can be found in Kentington Resort which is renowned as the heaven of holiday. You can feel the difference with the natural wood cabinet build villa, or enjoy the Banquet in the yard, with the south Atlantic passion, looking at the cloud goes by, release all your stress, and enjoy the dream park of Kentington Resort.You can really be impressed by the simple pastoral taste, such as banquet of seafood, and crabs, coffee by the pool, enjoy the symphony orchestra composed of frogs, birds and crickets, sharing a wonderful holiday.
Tel:08-8802880
Hotel Address:No.205,Jhongshan Rd,Manjhou Township, Pingtung County
Leisure Facilities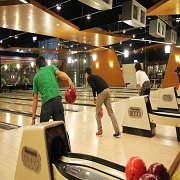 In-Door facilities include: Steam room, Audio Visual room, Men and Women Sauna, Sport-wears shop, TV-game, children playground, indoor and outdoor swimming pool, gymnasium, billiard, table tennis, and tennis court, bowling facility, pelota gym, air gun gym. Chufonku KTV, Disco Pub, and karaoke. Outdoor facilities include: Outdoor playground for ball game such as basketball, volley ball, badminton etc. and the moon lake is the artificial lake in Kengtington Resorts which attract a lots of travelers. Other recreational facilities include tennis court, up-climbing pathway, pasture area, resort cart, horsing ground, bird observation place.
Restaurants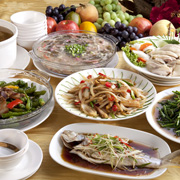 Hsuhai Chinese Restaurant accommodates 284 persons, offer the Taiwanese cuisine, seafood, with a wide variety of healthy food. Chialoshui Restaurant offers western style seafood buffet, salad bar, and cuisine of various tastes and desserts. You can also enjoy the Coffee by the Pool, with a great variety of fruit juices and drinking, afternoon tea as well as meal at your own choice.
Peripheral Scenes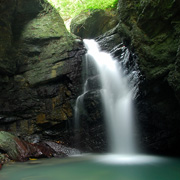 Recreation forestOcean aquariumBoating/water ski activitiesCoral reserve center
Directions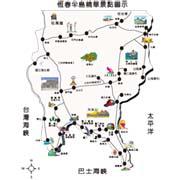 Kaohsiung Intl Airport.............. 80kmTake the International flight to Taipei, then you can either take the Domestic flight or Train to Kenting